CH Campbell Elementary School
A Welcome Back Message from CH Campbell PTA
We, the CH Campbell Parent Teacher Association, want to extend a friendly welcome to all new and returning parents and students! The CH Campbell PTA is a diverse, dynamic organization made up of parent volunteers and teachers that are committed to enhancing the CH Campbell Elementary School experience for every student and family. 
2021-2022 will continue to have modified policies due to Covid-19. However, we are working closely with the school administration to bring as many activities and events back this year as possible. We look forward to having volunteers back in the building and working on various initiatives. 
CH Campbell needs you! Our initiatives are only successful because of the help from generous PTA Members willing to donate their time and talents, or tangible donations. We always need help at individual events. We are also seeking committed volunteers to take on leadership roles as a chairperson or executive committee member. Please see a complete list of volunteer opportunities for 2021-2022 by clicking on the button below.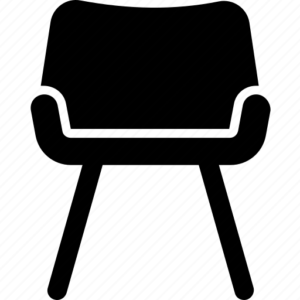 Co-Chair: Each building has a vice president, co-chair, and treasurer to assist with planning events and organizing volunteers in the school.  CH is currently seeking someone to shadow the co-chair this year, attend PTA Executive Board meetings, and assist with the rest of this year's events to learn the ropes. If you are interested, contact Margaret DeNiro.

Kindergarten Safety Day Chair: We are looking for someone to chair Kindergarten Safety Day. The next one will be held in August 2022. This is a fun event to head up and consists of helping to organize the events that take place on Kindergarten Safety Day, such as securing the facility, coordinating speakers, etc. If you are interested, contact Margaret DeNiro.
SEPTEMBER:
9/10/21 PTA forms due
9/16/21 Fall Fundraiser Begins
9/16/21 CH PTA  Meeting
9/23/21 School Pictures
OCTOBER: 
10/4/21 Fall Fundraiser Ends
10/8/21 In Service – No School
10/10/21 4th Grade Picture
10/25/21 – 10/29/21 Pumpkin Decorating
10/29/21 Halloween Parade/Party
NOVEMBER: 
11/1/21 – 11/5/21 Candy Drive
11/3/21 Makeup Picture Day
11/3/21 Fall Fundraiser Pickup – DELAYED
11/4/21 CH PTA Meeting at 6:00 pm in CH cafeteria
11/15/21 – 11/222/21 Book Fair –

NEW DATES

11/11/21 Veteran's Day Cancelled due to COVID
11/11/21 2nd Grade Grandparent's Day Cancelled due to COVID
11/18/21 & 11/22/21 CH Conferences
11/23/21 Limo Lunch
11/24/21 – 11/26/21 Thanksgiving Break – No School
DECEMBER: 
12/6/21 – 12/10/21

Santa's Workshop

12/22/21 Holiday Party
12/22/21 Last Day of Classes 
Miss a meeting? Don't worry, we have recordings and/or minutes published below. You can also reach out to the building contacts if needed. 
9/16/21 – Meeting held in-person & virtually.
Upcoming Meetings:
11/4/21 – Meeting held in-person and virtually.